Professional Image to Digital Conversion
Have your treasured slides, negatives and photographs professionally converted to digital!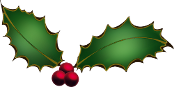 WE ARE NOW BUSY WITH CHRISTMAS ORDERS
PLEASE SEND ORDERS AS SOON AS POSSIBLE TO HAVE COMPLETED IN GOOD TIME CHRISTMAS.
ANY ORDER OF UP TO 250 SLIDES/NEGATIVES OR 500 PAPER PHOTOGRAPHS RECEIVED BY 15TH DECEMBER WILL BE COMPLETED FOR CHRISTMAS.
DO CALL OR EMAIL IF YOU HAVE A LARGER ORDER TO CHECK AVAILABILITY.
IF YOU HAVE A LARGE ORDER OF 250+ IMAGES THAT ARE NOT REQUIRED UNTIL JANUARY CAN ATTRACT 15% SCANNING DISCOUNT IF RECEIVED BY 21ST DECEMBER


THESE ARE YOUR IRREPLACABLE MEMORIES SO OUR PRIORITIES ARE QUALITY & PEACE OF MIND
OVER 10 YEARS PROFESSIONAL EXPERIENCE
We specialise in high quality scanning of old slides and images to preserve them for posterity. You're only going to do this once!
Whether you have a collection of old 35mm slides, perhaps dating back to the 60s and 70s with memories you haven't seen as the old slide projector is now broken, or perhaps you have a box of photos from that backpacking trip in the 90s. Or maybe you have some very old transparencies or negatives of ancestors that you've uncovered whilst looking through your family history.
Whatever form they are in, using our high quality scanners and expertise we can convert them into digital images that you can use on your computer or make prints from. After we digitise them, you can use them like you would modern digital photographs.
We can also transfer them into a film on DVD so you can sit back and enjoy a slideshow on your TV - without having to get the old projector out!



We can scan and convert to digital all types of slides, negatives and transparencies, both 35mm slides and non-standard, mounted and non-mounted. We also scan photographs old and new, both loose and in albums. More information can be found on the prices page or the size guide page.
Also, see what our previous customers have said on our testimonial page.
Have a large collection? Be assured of quality before committing to large numbers, use the sample scan service - See FAQ.
Highest Quality Guaranteed!



To find out more about our services, please use the menu above or look at the 'Instant Quote and Order Form Page', which includes a calculator to confirm costs.
To proceed, simply package your images securely and send to the address below. Either include your contact details or there is an optional order form you can submit (here) to establish contact. We will keep in touch letting you know they're here. Many people like to contact first by phone or email to establish contact - this is totally understandable and welcome before sending your order.
We use and recommend Royal Mail Special Delivery or Parcel Force, tracked services, not just signed,
when sending irreplaceable items. items
Update Media Solutions
19 Bowland Road
Bingham
Nottingham
NG13 8RW
We also convert video to digital or DVD:

© Copyright Update media Solutions 2010-2023