Most slides in a mount we would class as a normal, standard slide. However, you can use this guide to help determine whether your slides will attract our standard or non-standard pricing.
Any queries, please give us a call on 0115 714 8715 or email info@updatephoto.co.uk
Standard 35mm Slides:
Generally come in plastic or cardboard holders, 2" square (50mm x50mm)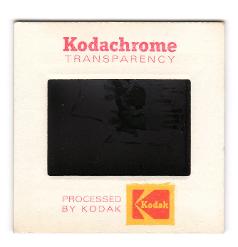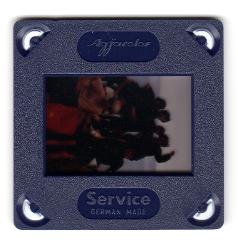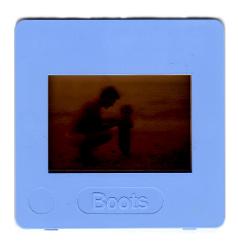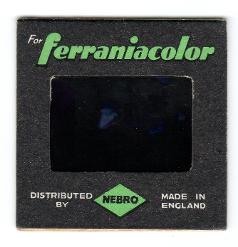 Slides that come in the same size holder, but have smaller viewable areas can also be scanned at our lowest rate. They include 110, 126 and half frame 35mm when framed in the 2" holder: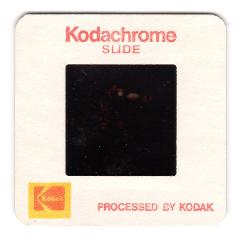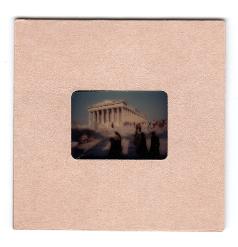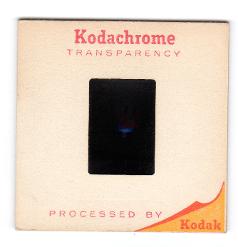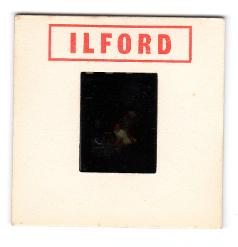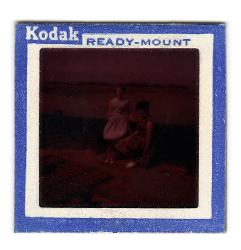 Although this 127 slide is in a 2" square holder, it has a larger viewing area and cannot be scanned by our standard 35mm scanners.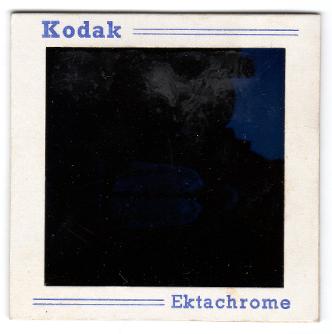 This Medium or Mid format slide is around 3" square (70mm). This or any slide bigger than 2" square we class as non-standard.
This includes all 120/220 negatives and transparencies.
Glass framed lantern slides are very heavy so we have to charge a little extra postage to return them.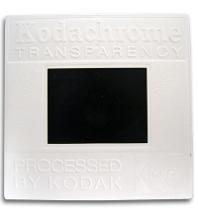 This tiny 110 mounted slide also has to be scanned in a non-standard way. As they are so small, they tend to produce grainy images. The frame is about 1" square.
Negatives:
All negatives and film are scanned at the same price per image. Colour and black & white negatives, large and small are all the same price per image. (Digital Ice technology cannot be used on black and white images)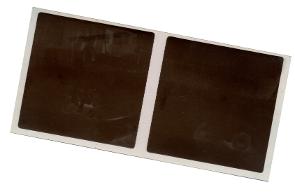 Photographs:

For scanning photographs we use the most modern Kodak and Epson industry standard scanners for most items. Some oversized or particularly delicate items are scanned in specialist flatbed scanners.
Our general price list is based on paper images in good condition, without tears and rips, and without sticky residue from albums.
So if you have a very large collection, lots of photos stuck in albums or very delicate items then please contact us to discuss how best we can help you, advice for getting them to us etc.
Increasingly with old photo albums, we find our customers also want to record the valuable written information included in albums. We are happy to scan backs of photos,transcribe this information and either include it in the file name or on screen with a DVD Slideshow. The pricing for this is individual based on the job so please call or email to discuss your requirements.

To proceed, simply package your images securely and send to the address below. Either include your contact details or an optional order form. We will keep in contact letting you know they're here. Many people like to contact first by phone or email to establish contact - this is totally understandable before sending irreplaceable items away.
Update Media Solutions
19 Bowland Road
Bingham
Nottingham
NG13 8RW
© Copyright Update Media Solutions 2010-2022